Blog-Redaktion: How is your relation to or history with the festival Grenzenlos Kultur?
Saša Asentić: We, Per.Art, as a group from Serbia already showed our work "Little party of Missed Dance" in 2017 at the festival. But we know each other even longer, from the organizer's other festival No Limits in Berlin. Former member of the curatorial team, Marcel Burgiel, has invited Per.Art to present the performance "Empty Voice" and a book of our disabled colleague Natalija Vladisavljević in 2013. Therefore we have known each other for almost ten years. Also in 2011 I invited the festival director Andreas Meder to Novi Sad in Serbia to present the network of festivals that they organize in Germany – that is how we actually met for the first time. And this year, Andreas Meder asked me if I would like to take the role of curating the symposium of Grenzenlos Kultur Vol. 24. They wanted to focus on regions in eastern Europe and because I come from former Yugoslavia, also our Per.Art group, a group of disabled and non-disabled artists, work in Serbia and I know a lot of different artists in this regions – therefore, they thought it might be interesting to invite me to curate this program.
I said to Andreas Meder and his team that I would first get in touch with the artists I would like to invite in order to ask if they would be interested and most of all if they would agree that I as a non-disabled artist and cultural worker take this position. I explained my concept and interest in the topic of the symposium, and the idea of a symposium as an encounter between all of them, the local and international colleagues, and to the organizers I clearly stated that the accessibility would be a priority, and that each artist, assistant and access worker must be paid for any kind of work that they will do. It took a couple of months of communication before everyone agreed, and I accepted the invitation.  I argued that a main focus should be to make the symposium accessible, also in relation to language and communication. Because most of the artists from Poland, Ukraine or Serbia don't speak German or English there are different spoken languages in the program: German, English, Croatian, Polish, Ukrainian and Russian. Usually symposia, especially with invited non-disabled guests, take place in English, because English is the dominant language. In my opinion, this is also a problem, because it excludes a lot of people. Disabled artists are usually even more excluded. Therefore it was important to me that the program will take place in different languages and that we need to invest money, time and resources in making it possible to have simultaneous translations in spoken German, English, Polish and Leichte Sprache, and to have interpretation in German Sign Language. In terms of accessibility it was also important to me to make it available online for people who cannot travel or be present in person for different reasons. And of course, to provide also the same accessibility to them.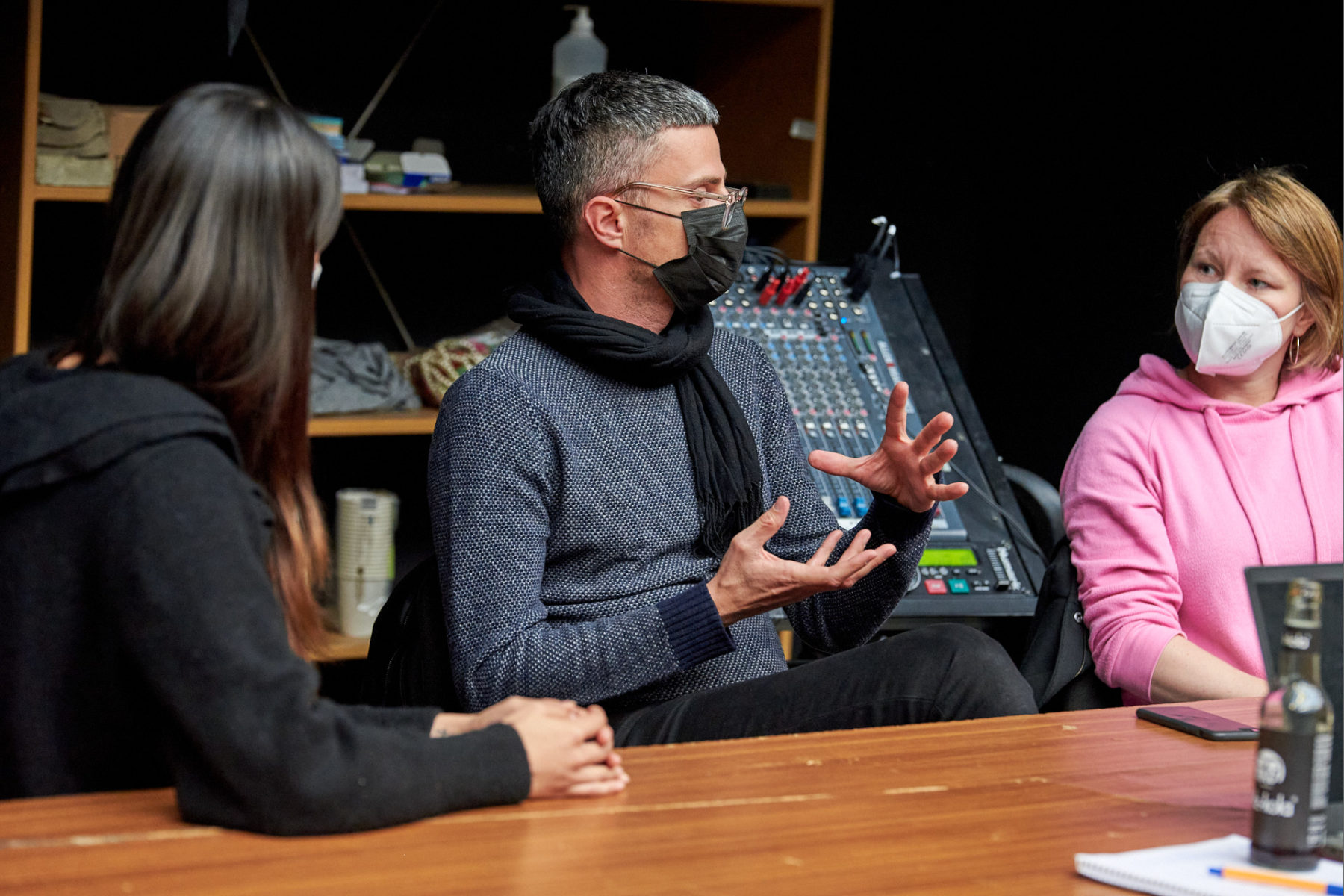 Blog-Redaktion: We were wondering if a symposium – knowing and taking part in many of them often in academic contexts – might be the adequate format in terms of accessibility at all. Because of its background in ableist structures. But your program also seems to open this classic format and the ways of knowledge transfer that are usually connected with it, doesn't it?
Saša Asentić: You're absolutely right. It's one of the most important questions! The format of a symposium as we know it is indeed a very ableist format – also the art world is an ableist structure. One way to deal with this is to carefully think about the formats, to create production and exchange knowledge that is not only coming from non-disabled so-called experts approved by certain educational institutions. Our disabled colleagues are historically marginalized in these contexts. They are still usually excluded from these structures. For me, as a cultural worker and artist, I believe in forms of knowledge that are also created within and through art and artistic processes. Especially with our colleagues with learning disabilities there are huge prejudices about them not having a methodology or not being able to reflect and talk about their work. But we would like to challenge this ableist view by giving to our disabled colleagues the space and conditions to express it with their own means. Therefore in the symposium we have invited artists who will use formats that they choose like a lecture performance, an audio drama or video presentations or even a body work to present their work and contribute to discourse about performing arts and the symposium's topic. Furthermore, it is important to address also visitors in different ways. Therefore we propose a different mode of attending the event by watching, listening, taking part in body work, resting, spending time together.
Blog-Redaktion: Are the invited groups like ateliernormalno (Ukraine) or Teatr12 (Poland) also representative for the inclusive scene in their respective countries?
Saša Asentić: Yes, the invited artists are important for their local scenes, not only as artists but also as activists. Most of them also have international recognition in different contexts. This is the first time all of them will meet at one place. This was for me also one of the main reasons to do this symposium. It's a unique opportunity to meet and exchange.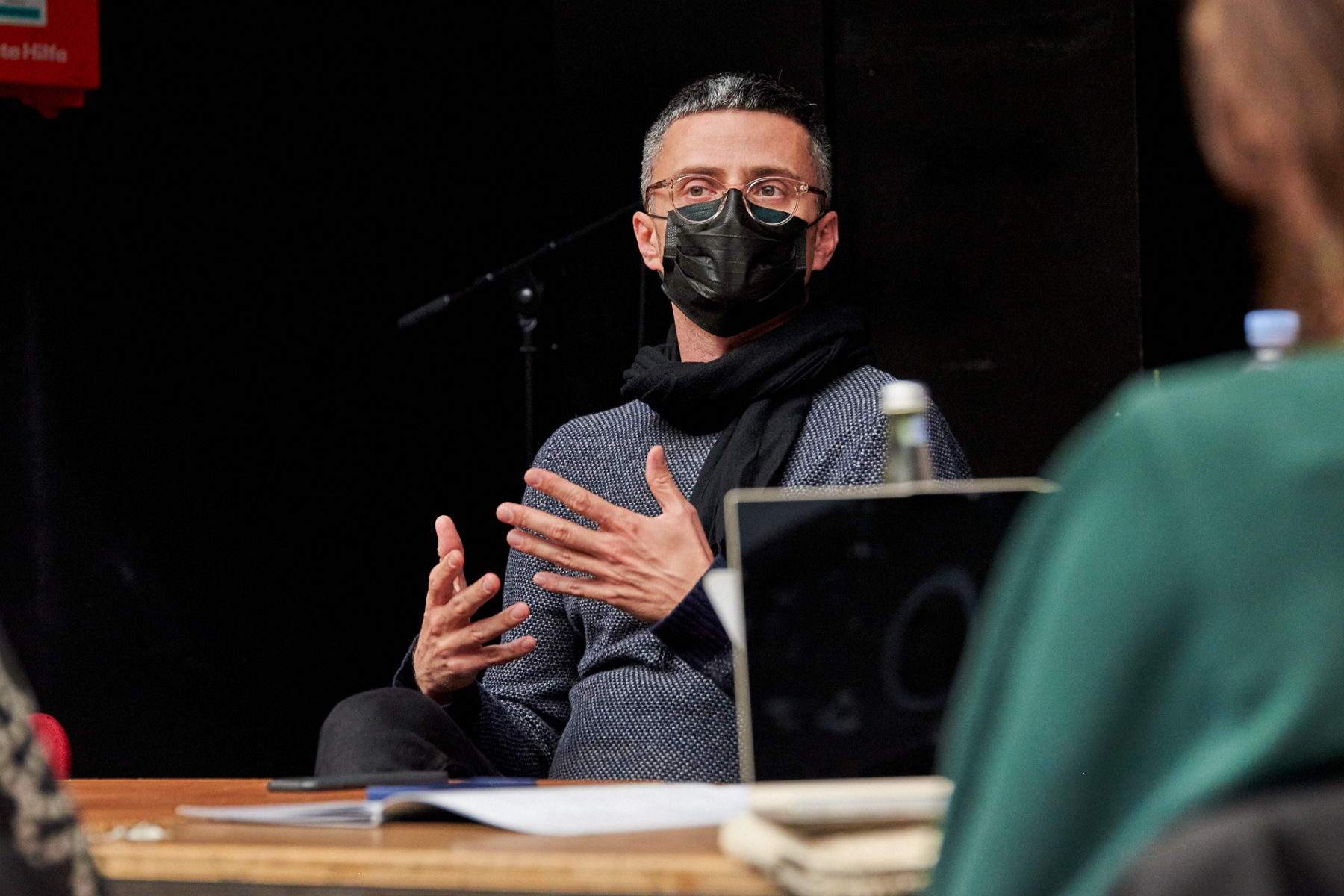 Blog-Redaktion: What is your motivation as a non-disabled person to commit yourself so intensely into this kind of accessibility work?
Saša Asentić: In my artistic practice I am interested in the questions: how is what we do in art of public matter? And how can we enact ourselves as citizens through the art and culture we produce, and the way how we produce it? Political life and public sphere are very controlled and restricted – and it's again an ableist sphere. I am aware of a historical injustice imposed on disabled people, as well as what it means in art and culture. In this sense it's for me a responsibility to make these issues political and of public matter. We in Per.Art believe that art is a way to act in public, to create new social facts, new relations and new modes of being together. It is important for us to support our disabled colleagues in the sense that they can appear as subjects, both as social subjects and subjects in the contemporary performing arts field. I took this role being aware of my privileges as non-disabled artist with the aim and constant efforts to find ways to redistribute material means and resources, to develop a more accessible environment and create a culture of solidarity.
Blog-Redaktion: In the German theatre scene accessibility (Barrierefreiheit) is mainly connected with audience development and strategies of making performances more accessible for spectators and guests through formats like Relaxed Performances, Haptic Access Tours, offering translation into sign language or audio description. But for you and the work with your Collaborators accessibility is even more a question of production aesthetics. There is a term for that circulating in discourse for a short time: Aesthetics of Access. Could you explain it for us?
Saša Asentić: Yes, there is a crucial difference between these two strategies. As long as we give the power to non-disabled people to decide where to put money and how to invest in culture access won't be prioritized. It would just be added as something additional, as something that could be cancelled last minute. Non-disabled people usually don't put access on the first place on their priority list. But if we work as I said on this redistribution of means (financial, material and immaterial means) in order to provide them to our disabled colleagues, to make possible that they decide, access will always be included from the first moment of any work or encounter. In this sense, accessibility will become inseparable from thier art and their aesthetics. And for us as non-disabled people, it's important to allow these new aesthetics to appear. We have to stop to impose our opinion; we need to follow and listen and mainly to unlearn what we know about aesthetics, art and access. We should ask ourselves: How can we engage, support and be in service to these processes?